48°8'50"N -104°31'2"W ELEVATION 1,932'

Welcome to Culbertson, Montana

located in Roosevelt County in Northeastern Montana, only 23 miles west of the North Dakota state line and 60 miles south of the Canadian Border. You'll find our friendly community has lots of great features along with many great hunting areas and access to the Missouri River for fishing or other water activities. Farmers, ranchers, and local business owners help make up and serve our 800 residents.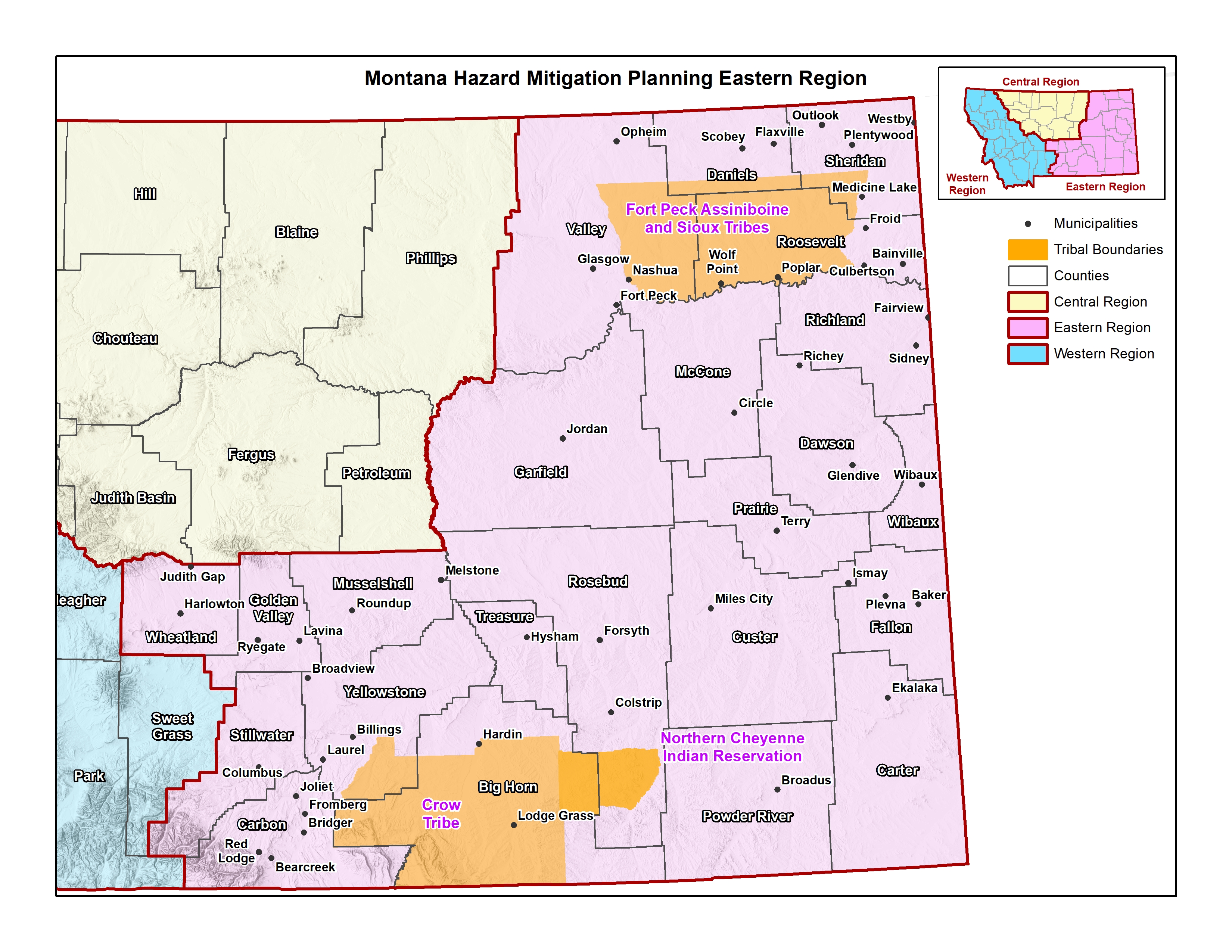 SURVEY: EASTERN MONTANA REGION HAZARD MITIGATION PLAN
The purpose of this survey is to collect information from the public and stakeholders to better understand the vulnerabilities within the Eastern Montana Region as well as solicit input on needs to best mitigate, or reduce, the impacts of hazards before they occur. The feedback will be shared with local planning committees to inform the planning process.
Featured News
Eastern Montana Region Hazard Mitigation Plan
10/13/2022
FOR IMMEDIATE RELEASE
EASTERN MONTANA REGION HAZARD MITIGATION PLAN
The State of Montana Disaster and Emergency Services (MT DES) is coordinating the creation of new Regional Hazard Mitigation Plans (HMPs) that will encompass all counties, municipalities, and tribal nations in Montana. These...